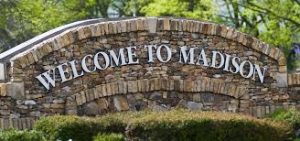 Madison, AL. – The Republican Women of Madison (RWM) will host the Madison City Candidate Forum on August 6, 2020, at 6:30 pm. This event will be both an in-person and virtual event for the public.
"We are excited to host this opportunity for residents to get more information and a better understanding of each of the candidates," said Sheila Banister, president of the RWM. "COVID-19 has made so many things difficult this year and that includes our electoral process. We wanted to create an opportunity that enables our citizens to meet the candidates and make an informed decision. We think this combo is a perfect solution."
The in-person event will be held at the Best Western Plus-Madison. Due to COVID-19 restrictions, seating will be limited for the in-person event. Seating will be offered to members of the club first, with additional seating open to the public beginning Friday, July 31, 2020. Attendance must be reserved and will be given on a first-come, first-served basis. Individuals may reserve a seat by sending an email to rsvp@rwmadison.org. Social distancing practices will be observed including the usage of masks.
Individuals not attending the event in person will be able to watch the event live via Zoom. The link will be available through the RWM website (www.rwmadison.org) and Facebook page. The Zoom forum will open at 6 pm and we highly encourage participants to log-in early to ensure their connectivity. Anyone logging in at 6:30 pm or later may experience a delay in admittance to the broadcast.
"We see this forum as the people's forum," said Banister. "We want to ask the hard questions that weigh on the minds of our residents; that is why the majority of the forum will be addressing questions from the community."
RWM encourages residents to submit their questions about the city for candidates to respond. Questions can be submitted to info@rwmadison.org. Submitters are asked to include their name and district number. In addition to the forum, RWM is publishing a Madison City Voter's Guide. This guide will be available starting August 5 online at this website.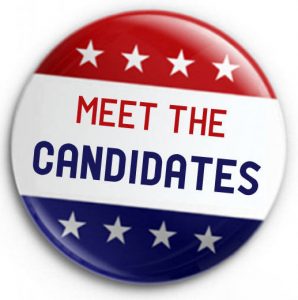 Zoom Information:
Topic: Madison City Candidate Forum
Time: Aug 6, 2020 06:30 PM Central Time (US and Canada)
Join Zoom Meeting: https://us02web.zoom.us/j/2566845496?pwd=UTlrNXAxWlVBR25NRXI0bzBMZSsyUT09
Meeting ID: 256 684 5496
Passcode: 8JPd7r
Dial by your location: +1 346 248 7799 US (Houston)
Meeting ID: 256 684 5496
Passcode: 298764
Find your local number: https://us02web.zoom.us/u/kWH8DBlF