Monthly Luncheons
Republican Women of Madison meet on the third Wednesday of every month at the Best Western Plus, 9035 Madison Blvd in the City of Madison. We start our event with a social starting at 11 am, with the main meeting called to order at 11:30 am. Each month we have a keynote speaker to address the group. Guests are typically political elected officials, candidates or topic experts. Our meeting adjourns at 12:30 pm.
The cost is $15 for an inclusive lunch which is payable with cash or check.  Please RSVP to rsvp@rwmadison.org.  Everyone is welcome to attend our luncheon/meetings and hear our speakers.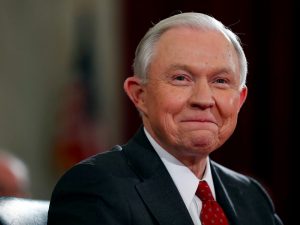 Join us for a conversation with US Senate Candidate Jeff Sessions on Thursday, May 14 from 6 to 6:30 pm CST. Senator Sessions will briefly address the group and then take questions. We hope you will join us for this unique opportunity to hear more about the Senator's plans for Alabama if he were re-elected.
Republican Women of Madison Conference Line
Dial-in Number: +1 (848) 777-1212
Conference ID: 202-035-756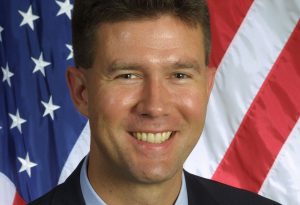 Our monthly meeting will be held on Wednesday, May 20 from 11:30 am to 12:30 pm. This month our guest speaker will be Secretary of State John Merrill. Secretary Merrill has dedicated his life to public service, from his youth as an Eagle Scout and Student Government Association President at The University of Alabama to his professional career in the West Alabama Chamber of Commerce and Tuscaloosa County public schools. A native of Heflin, Ala., he was first elected to public office as a representative of Alabama House District 62 in 2010 with 87 percent of the vote. He was elected as Secretary of State in 2014 with 65 percent of the vote, and he has dramatically enhanced the efficiency of the office through a series of reforms and innovations. Since he took office, Alabama has more than one million newly-registered voters, setting new state records for voter registration and participation in elections. He has traveled internationally representing the state and is frequently requested to appear on local and national media networks. He serves as a church deacon and either leads or is a member of more than 30 civic, community and professional organizations. He and his wife Cindy, a native of Phil Campbell, Ala., a former public school educator, have two adult children and reside in Tuscaloosa
Join Zoom Meeting
https://us02web.zoom.us/j/84384029920?pwd=SkJZRGsxOHFwVk42K211SWEzclIvUT09
Meeting ID: 843 8402 9920
Password: 462052
Dial by your location: +1 346 248 7799 US (Houston)
Meeting ID: 843 8402 9920
Password: 462052
Find your local number: https://us02web.zoom.us/u/kcP7NXbQ7r