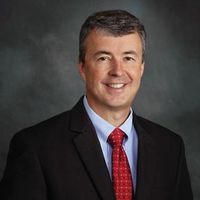 Alabama Attorney General Steve Marshall, along with Attorney Generals from Louisiana and Montana, take issue with the Center for Disease Control (CDC) in the vaccination of youth.
The AGs make four main points against vaccinating youth. They are listed below:
Current data is clearly insufficient to support the CDC's statements regarding the scope of risk.
Notwithstanding these warning signs regarding the scope of the problem, the CDC is minimizing the seriousness of myocarditis and pericarditis.
The CDC's advice is not only flatly wrong and grossly irresponsible but potentially deadly.
Treatment and long term care for children with these conditions is expensive.
The AG's letter makes bold recommendations and concludes with the following statement:
"Parents deserve complete and accurate information – not misleading and grossly incorrect advisories which undermine informed consent. The CDC's current dismissive approach to this problem could lead to sudden cardiac arrest in significant numbers of youth. While in a "cost-benefit" analysis of overall numbers of vaccinated persons, the CDC may conclude that this risk is outweighed by its benefits, it will provide little comfort to those suffering from the long-term damage caused by these conditions and to parents who may lose their child to sudden cardiac arrest. We urge the CDC not to give final approval to these vaccines at this time. We also urge the CDC to immediately pause recommendation for use of these vaccines in healthy young adults and children pending further clinical studies on these relevant populations of young adults."
Here is the complete letter: AG Letter to CDC