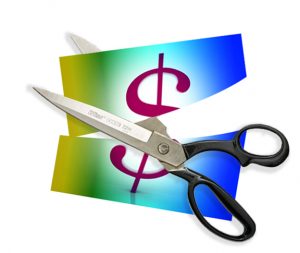 State Auditor Jim Zeigler's priority has been to ensure the proper use of Taxpayer's monies. As such, during his tenure of five years he has uncovered a myriad of issues involving the misuse of funds and projects that would negatively impact Alabamians. This level of scrutiny, which has saved the taxpayers over $3 billion by blocking projects that misuse funds, has not earned him favor among State leadership throughout all levels. Since passing legislation has not worked in removing the influence of the Auditor's office, the Senate Committee is attempting to slash the State Auditor's budget by 47%, which is included in the General Fund. This reduction will significantly reduce the department's ability to ensure accountability in State government.
Which Senators in Committee tried to return State Auditor's budget to level?
Senator Beasley motioned to restore Auditor's budget to level. Motion was tabled by Sen.Ward! Sen. Beasley & Sen. Coleman-Madison voted against the table, but to no avail.
Which Committee Member Senators voted YES for this budget cut?
Chair Greg Albritton (Baldwin County, Clarke, Escambia, Monroe, Washington),
Vice Chair Gerald Allen. (Lamar County, Pickens, Tuscaloosa)
Linda Coleman-Madison (Jefferson County)
Billy Beasley (Barbour County, Bullock, Henry, Houston, Macon, Russell)
Tom Butler (Limestone County, Madison County)
Jimmy Holley (Coffee County, Covington County, Dale County, Pike County)
Steve Livingston (DeKalb County, Jackson County, Madison County)
Jim McClendon 
(
Shelby County, St. Clair County, Talladega County)
Arthur Orr (Limestone County, Madison County, Morgan County)
Bobby Singleton (Choctaw County, Greene, Hale, Marengo, Pickens, Sumter, Tuscaloosa)
Larry Stutts (Colbert County, Franklin, Lauderdale, Lawrence, Marion)
Jabo Waggoner  (Jefferson County, Shelby County)
Cam Ward (Bibb County, Chilton County, Shelby County)
Which Senator Voted NO for this budget cut: Clyde Chambliss (Autauga County, Chilton, Coosa, Elmore, Tallapoosa)
What can you do? Call and email your state Senator ASAP and tell them "Do not pass the General Fund budget, that just came out of Senate Committee, as it is. You need to ask the budget to be amended for the State Auditor to make it level with no cuts whatsoever."
Link to the list of State Senators listing by county
Link to Senate Emails. (When website comes up click on your Senator to retrieve their email.)
Proposed Budget can be viewed here: State General Fund-FY-2021-FTG-sub