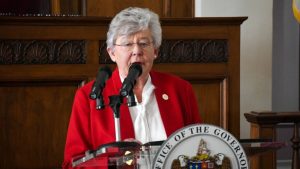 Governor Kay Ivey announced Tuesday, April 28, 2020 that the government would loosen some restrictions effective Thursday, April 30, 2020 at 5 pm CT. The main changes include enabling retailers to open with a maximum of 50% occupancy level; elected medical procedures can begin again; beaches will open; and businesses can have employees return to work as long as they do the follow the social distancing and sanitizing guidelines. What continues the same is the encouragement of staying at home as much as possible, no large gatherings over 10 people outside of a work situation, entertainment venues of all kinds including gyms will remain closed, restaurants will remain curbside pick-up and delivery only and schools will remain closed. This order will remain in place until Friday, May 15. To read more details see the links below.
To watch the complete press conference click here.
To Read the details of the orders see the pdfs listed below.