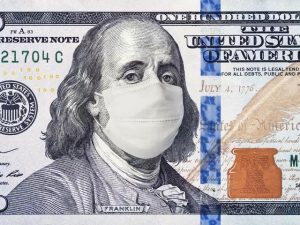 Have you or someone you know, lost your income due to the COVID-19 outbreak? Did your finances just get more difficult due to economic shut-down of our country? Are you feeling the stresses of being isolated? Do you feel lonely, anxious or depressed by the unknown? If you answered "yes," first please know you are not alone. Many of your neighbors and community members are facing similar challenges. While this time will most certainly be difficult, there are many resources and programs out there to provide help. Here are a few resources to explore as you search to find answers to your personal situation.
SURVIVAL GUIDE: https://www.fox5atlanta.com/news/a-guide-to-surviving-financially-as-the-bills-come-due
ALABAMA RESOURCES FOR INDIVIDUALS: https://altogetheralabama.org/people
ALABAMA RESOURCES FOR BUSINESSES: https://altogetheralabama.org/business
FINANCIAL HELP: 
MENTAL/EMOTIONAL COPING:
HOW TO HELP OTHERS: https://altogetheralabama.org/home/#tohelp
While the future is uncertain, please know that you are not alone. Organizations and people want to help and there are many more resources beyond this list that could assist you in this journey. Reach out to those who care about you and ask for help if you need it. If you are in a position to help others please do so, you never know how much difference a kind gesture can make.